January 16, 2013 | Sherry
Last night I went to dinner with friends at Gabrielle Hamilton's New York restaurant, Prune. As I was approaching the wide storefront windows, brightly lit from the inside, I noticed a woman sitting in the front of the restaurant wearing the exact same subtly sequined black and white zigzag top as mine.
This J Crew top, worn with the shirt under and black leggings and boots, has been my "go to" outfit throughout the winter. While, J. Crew clothing IS ubiquitous, I actually hadn't encountered a "twin" until arriving and being seated next to the same sweater at the very small restaurant. The best surprise was that instead of being ignored, looking the other way or making a disparaging comments, Gretchen Schauffler of Portland, Oregon's Devine Color, embraced the serendipity by having her dining companions take this shot.
I love the way Gretchen wore her black and ivory top with canary yellow. She told me she was going for a bumble bee look! There had to be a story to this enthusiastic gal. And yes, there is!
Gretchen is the founder of a specialty paint company, Devine Color. An artist and creator whose website includes an online magazine, blog, color trends, how to's and more.
Recognizing that selecting a paint color can be an tricky task, rife with second guessing and an overabundance of choice, Devine Color makes it simple by offering Color Collections. Browsers can select from color palettes in the categories, Trend-Proof Colors, Flora Fauna Colors and Well-Traveled Colors-- dramatically minimizing the chances of the all-too-familiar "painters' remorse."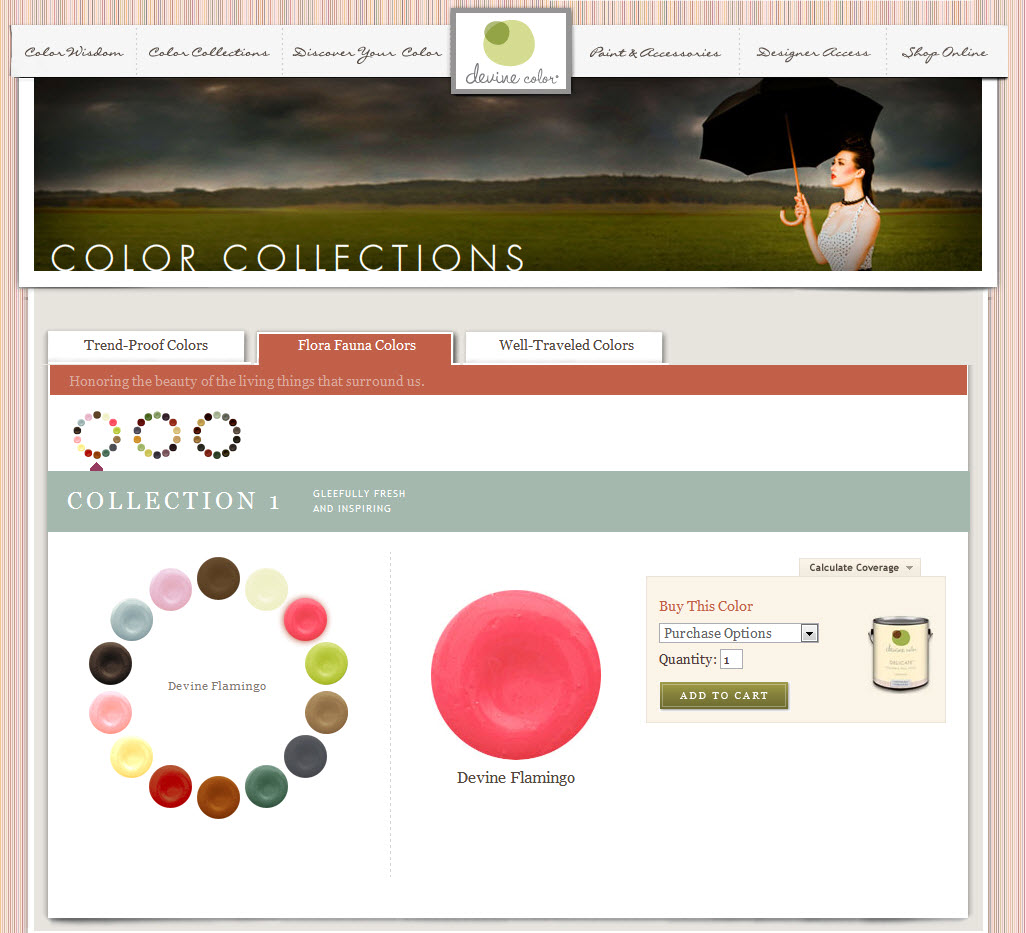 Since Portland is one of my favorite cities (after New York, of course!) it was fun to connect with Ms. Schauffler, and to learn that in addition to having zigzag sequined tops in common we share a passion for design, art and color.
I hope we'll see one another in Portland sometime. Oh, BTW, Gretchen took time from her busy day to send this photo to me with a link to her site. Now that's friendly!