November 8, 2012 | Alex
I need to unsubscribe to Apartment Therapy's Morning Scavenger blog posts stat. I'm fairly disciplined when it comes to shopping for clothes, but something about home goods just makes me lose all semblance of rationality and control.
For example:
ONE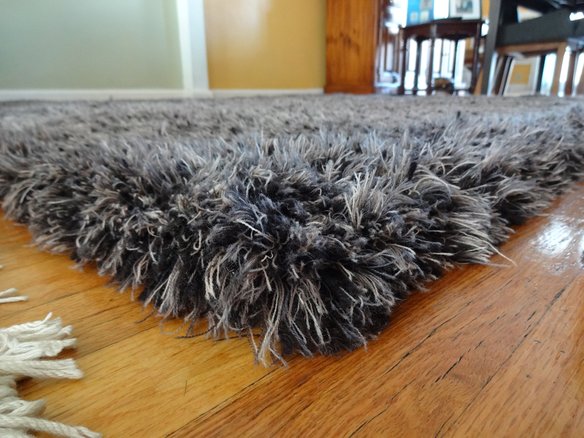 This Danskina Bravoure rug. For a mere $1,000! I've dreamed of a Danskina Bravoure rug to call my own since House Beautiful featured this soft gray in my favorite house of all time (seriously, all time), Architect Cary Tamarkin's Shelter Island home. And then had the pleasure of actually running my hands through one of these beauties at Tribeca home furnishings shop/dream factory Karkula.
This vintage Panton lamp ($250). It's so close to my office. I could just pop on over to Battery Park during lunch to check it out. Jussst to check it out...And if we fall in love, then so be it. I'll swing by an ATM on my way over. Never hurts to be prepared, right? (All shopping addiction problems aside, I do kinda need a floor lamp. So this might really happen if I negotiate down to around $200.)

THREE
An icelandic sheepskin ($199) is clearly a staple. I know, I know-- it's shameful that I don't yet own an icelandic sheepskin. Major kudos to the seller for staging this beautiful shot. Usually people do not get the highest marks for presentation in these Craigs List-like venues, but this is a photo I would be genuinely tempted to hang on my wall. Maybe in lieu of an actual sheepskin.
Clearly this Nor'easter has me craving warm fuzzy things.

FOUR
Pretty nifty, huh? $495 for as set of 4 chevron-upholstered midcentury modern dining chairs.