October 24, 2012 | Alex
A Military-Industrial Complex? Yup, I've got one of those. I compulsively gravitate towards anything military or industrial-inspired. Here are a few of my favorites from today's One Kings Lane round-up: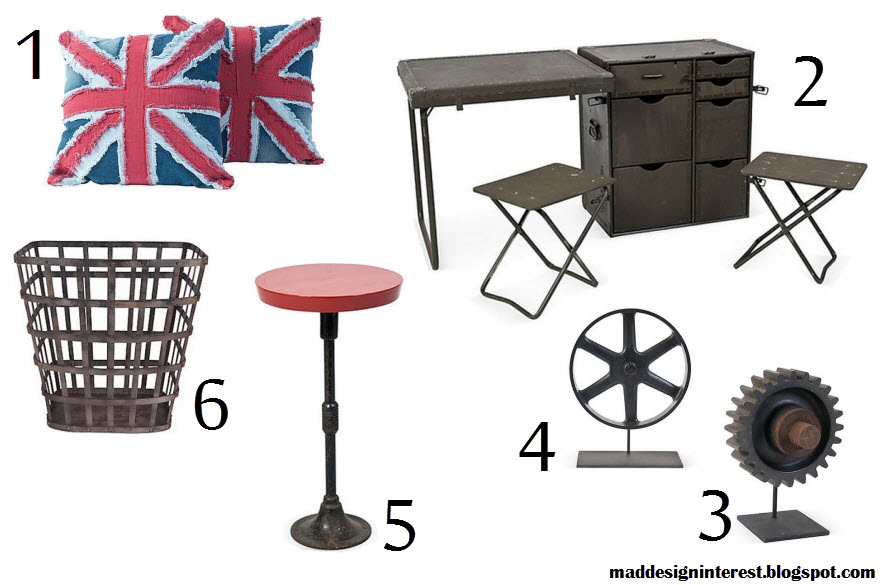 Sources
(All items from today's sales on One Kings Lane, available thru 10/26)
Note: I did pin my favorites yesterday (Day Four), but didn't do a blog post. My 9-5 needed my full attention.