August 20, 2012 | Alex
I fell hard for this bathroom as soon as I saw it on Pinterest-- graphic pattern? check. black, white and wood? check. mid-century modern credenza and barn lighting? check and check. These are bathroom basics, people. It sounds like such a wacky combo on paper, but it really comes together in the photo. It's certainly original.
Speaking of original, I was hunting for backsplash tile in the midtown Manhattan Daltile showroom, when I couldn't help but be distracted by Original Mission's cement tiles on display. I loved the Harlequin pattern in particular and toyed with the idea of using them for Ryan's backsplash. It would be a bit more of a statement than we had intended to make (particularly since re-sale value is a big factor) but I thought Ryan would dig it. He's a big fan of the illustrations of M.C. Escher, which kinda remind me of these patterns in a funny way. And most of all, it'll be different, I thought. Ha! Silly me. Within 2 weeks, my pinterest page and blog feed was jammed with images of nearly identical tile. For example,

1. This bathroom featured on Remodelista:
2. Michael of 47 Park Avenue's impassioned plea for a UK source for this pattern-of-the-moment he spotted in Yorkshire:
It used to drive me absolutely nuts when I thought I'd finally come up with a brilliant new idea, only to see it in every magazine and blog shortly thereafter. I think I caught this madness from my mother who, after designing our outdoor shower, spotted an exact replica in Martha Stewart Living and was convinced that Martha stole the idea after conducting 24-hr surveillance on our backyard. (Because clearly that's the rational explanation.)
Bottom line: I am firmly in the "if you love it, who cares if it's trendy" camp. You shouldn't do things just because everyone else is doing them, but you also shouldn't not do them just because everyone else is. (I'm talking things you genuinely love-- not passing fads. Home decor is typically way to expensive to buy something you'll want to chuck a couple months later. Years to decades, if it's furniture.) Little Green Notebook has a great post on this, so I won't dwell further.
Getting down to business, I set about trying to source this bathroom for minimum scratch:
1. Media Console, Urban Outfitters (Plus some DIY magic. See HGTV tutorial.) - $199
Note: A flea market or Craig's List find would be even better. Midcentury Modern Finds and Apartment Therapy's Classifieds are also great resources. There are hundreds of appropriately sized mid-century modern dressers and credenzas out there that would just love a new life as your sink cabinet. The key is the height. Unless you want to go the corian or marble route (thereby adding to your price tag considerably), check out how Lauren and Kyle of Chezerbey turned their flea market find into changing table by applying laminate here.

2. Wall Mount Chrome Vessel Faucet, Overstock.com - $122.99
OR you can scrap the tile and just follow Jenny's aforementioned, yet-to-be-published, but undoubtedly awesome tutorial. (No pressure, Jenny...)

6. 3x6 Beveled Subway Tile, Luxe Tile - $2.95 /sq. ft.
7. Aesop Products. (Non-essential and decidedly not budget-friendly. But they look and smell so very nice!)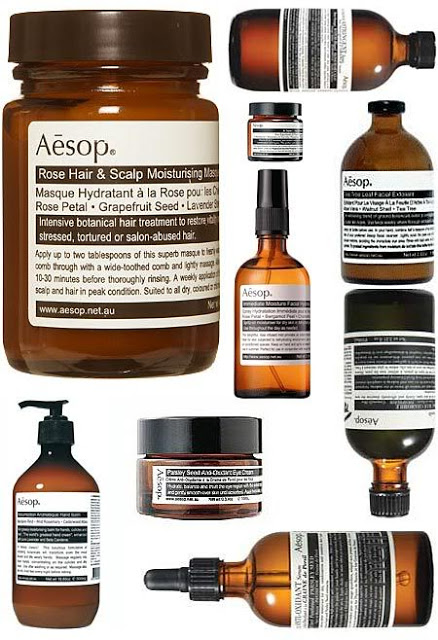 8. Porcelain Toilet Paper Roll Holder, MIA. (I could swear Remodelista did a follow-up post on the porcelain toilet paper roll holder, but I can't find it anywhere! Maybe I dreamt it?)